Fast broadband in rural Ireland has become more of a necessity than a luxury. With a reported 94% of the Irish population using the internet daily and more people working remotely, it's essential to have reliable and fast broadband to maintain the same level of productivity and connection to the digital world.
Rural homeowners understand this need better than most, as they often face connectivity challenges unique to their remote locations.
In this article, we delve into the top eight benefits of having fast broadband in rural areas, exploring the advantages it brings to homeowners and work-from-home professionals in terms of connectivity, efficiency and opportunity.
8 benefits of fast broadband in rural Ireland
1. Quicker upload speeds for file sharing and online backup
With fast broadband in rural Ireland, you'll enjoy significantly larger upload speeds, making online backup and file sharing much quicker. This benefit proves invaluable for those living in rural areas, as it caters to the needs of both remote workers collaborating on projects and individuals managing personal files, like family photos, videos and essential documents.
2. Support for multiple devices
Fast broadband can easily support multiple devices connected simultaneously, without sacrificing performance. This enables remote workers to use various devices for work tasks, such as laptops, tablets and smartphones, while also ensuring seamless browsing, streaming and gaming experiences for other family members without any interruptions.
3. Improved video conferencing quality
Video conferencing has become an integral part of remote work and staying connected with friends and family, specifically for those in more isolated rural locations. A fast broadband connection ensures higher quality and better performance for video calls, reducing buffering and the risk of WiFi drops.
4. More responsive online apps
Fast broadband provides a more responsive experience for online apps, such as project management tools, cloud-based software and social media platforms. This makes working from home in more rural regions and staying connected with friends, family and colleagues much smoother and more enjoyable.
5. Enhanced reliability with less downtime
Fast broadband is more reliable than standard broadband, suffering from less downtime. This is crucial for anyone who depends on a consistent internet connection for their livelihood.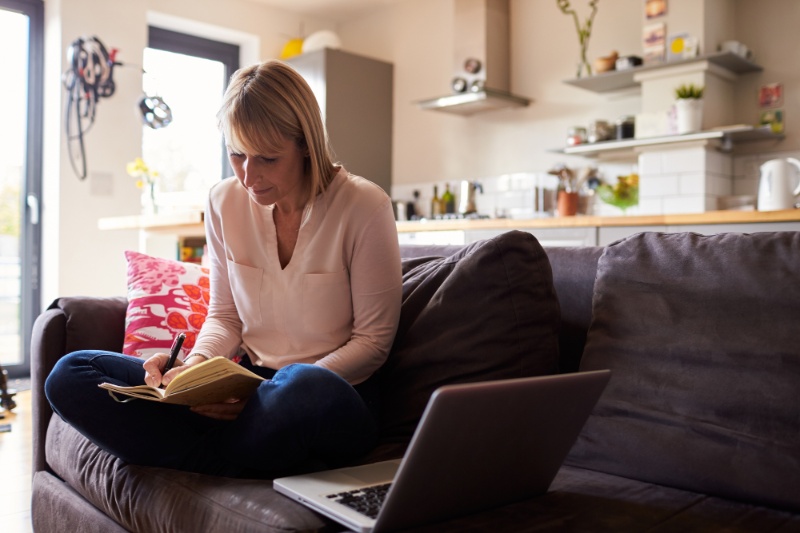 6. Increased productivity
A fast and reliable broadband service allows users to accomplish tasks more efficiently and effectively, resulting in increased productivity. This benefit applies not only to those working from home, but also to anyone using the internet for purposes such as online learning, managing personal finances, or even pursuing hobbies. With less time wasted on slow connections, users can focus on their activities and achieve better outcomes.
7. Fast broadband in rural Ireland supports collaboration
Fast broadband facilitates collaboration among individuals. With the ability to share files, edit documents in real-time and communicate effortlessly, fast broadband enables rural homeowners to collaborate and engage with others as if they were in the same room, bridging the gap between distances and fostering a sense of community.
8. Increases remote job and business opportunities
Having fast broadband in rural Ireland also opens up new remote job and business opportunities, allowing residents to consider remote positions that may have been previously inaccessible due to connectivity limitations, or empower them to start their own online business without the need for relocation or heavy start-up costs.
Wireless Connect is your provider of fast broadband in rural Ireland
For too long, rural areas have suffered from slow and unreliable broadband connections, but here at Wireless Connect, we aim to change that.
We've developed a purpose-built infrastructure to bring high-speed broadband to rural Ireland, specifically in Kildare, Laois, Offaly and Tipperary, helping families, remote workers, and small businesses enjoy the benefits of modern broadband solutions.
Our Home Broadband offers a secure, stable, and affordable solution for rural Ireland, so get in touch with us today to learn more about our services and bring cutting-edge connectivity to even the most remote regions of Ireland.