For homeowners who have opted to live in the countryside, there's an ongoing search for one thing: the fastest broadband in rural Ireland. Whether you're working remotely, gaming, or simply trying to enjoy a smooth online experience, having fast and reliable broadband is crucial.
In this article, we explore practical tips and steps to help you get the fastest broadband in rural Ireland.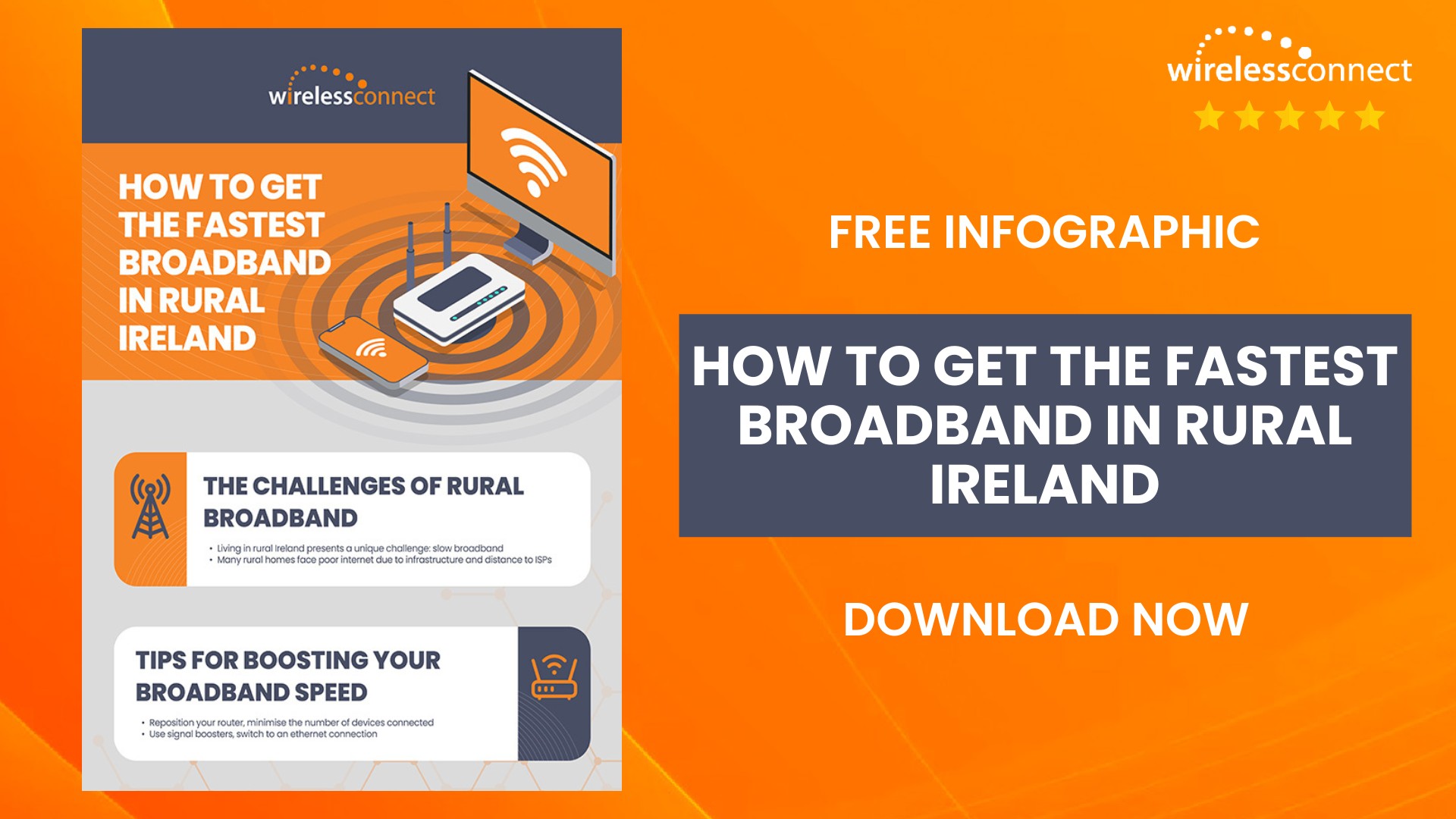 Tips to get the fastest broadband in rural Ireland
Living in a rural area in Ireland can be a beautiful experience, but slow internet speeds can make it a frustrating reality, with many people forced to go to venues outside their homes to access adequate broadband.
The reason for this is most commonly due to the lack of infrastructure and long distances between homes and Internet Service Providers (ISPs). There are, however, several steps you can take to improve your rural broadband speed, such as:
Checking your current internet speed
Upgrading your router
Repositioning your Wi-Fi router
Minimising device connections
Using signal boosters
Reducing interference
Applying ethernet connections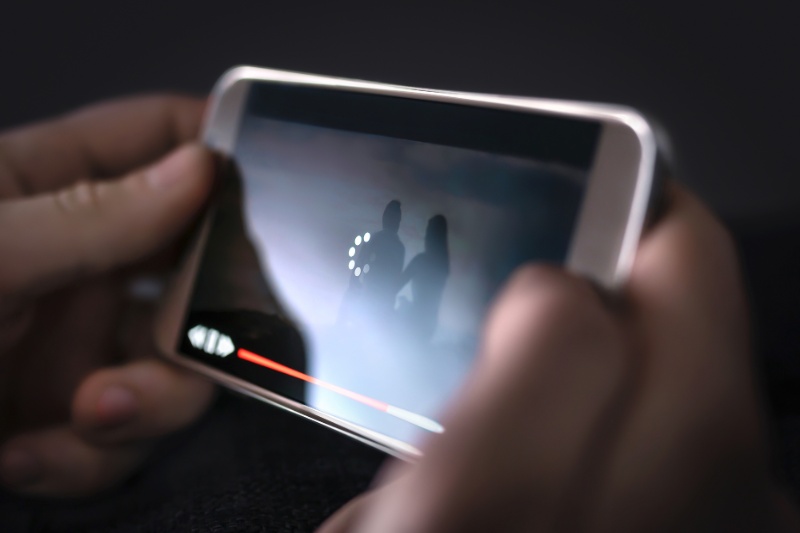 For more detailed information on each of these steps, check out another recently published article of ours. If none of these steps works to improve speed, then it may be time to switch to a broadband provider that specialises in rural broadband services.
How to choose the right broadband provider in rural Ireland
When it comes to selecting the right broadband provider in rural Ireland, a few key considerations can make all the difference. Here are some factors to keep in mind:
Speed and reliability: Look for a broadband provider that offers consistently fast and reliable connections. Check their advertised speeds and enquire about the average speeds experienced by their customers in your area.
Local customer service and support: Living in a rural area, it's important to have a broadband provider that understands the unique challenges you may face. Choose a provider like Wireless Connect that offers local customer service and support, ensuring prompt assistance whenever you need it.
Affordable packages: Compare the pricing and packages offered by different providers. Look for transparent pricing structures without hidden fees, and consider the value for money you'll be receiving.
Wireless Connect can deliver the fastest broadband In rural Ireland
If you're seeking a superior internet experience that is tailored to your unique needs, look no further than Wireless Connect. Here's why you should choose us:
Custom Wi-Fi: We design and implement custom Wi-Fi coverage solutions tailored to your unique requirements, ensuring strong and reliable connectivity throughout your home.
Reliable hardware: Our installed Wi-Fi systems are of high quality, ensuring long-term reliability and easy maintenance.
Independent and Irish: We are an independent Irish company who are proud to own our masts and infrastructure.
Outstanding customer support: Our installation and support teams genuinely care about connecting you to the best broadband experience possible. If any issues arise, we are committed to fixing them promptly.
Custom installation: We conduct a comprehensive Wi-Fi coverage survey and design a bespoke system to meet your specific needs.
Don't let slow broadband hold you back from fully embracing the digital world. We can help you experience the fastest broadband in rural Ireland. Say goodbye to frustratingly slow connections and enjoy the benefits of reliable and high-speed internet.
Contact the team here at Wireless Connect today to learn more about our Home Broadband services and bring cutting-edge connectivity to even the most remote regions of Ireland, and don't forget to also take a few moments to check out our new blog and resources sections!