As those in remote communities search for a reliable internet connection, the selection of internet providers in rural Ireland can be pretty limited. That's where Wireless Connect steps in, offering a service that's not just reliable, but tailored to the unique needs of rural communities.
In this article, we highlight 5 reasons why we're the go-to choice for homeowners, remote workers, and students across the Irish countryside.
1. Unmatched connectivity in remote locations
Built from the ground up
We've built our network with one goal in mind: keeping you connected. Our infrastructure is our own, ensuring that we can deliver a reliable internet service directly to your door, no matter where you're located. This bespoke network is the backbone of our service, guaranteeing that rural distances don't translate into digital isolation.
Superior signal strength and coverage
We're all about strong, stable connections. Our technology is designed to give you the best possible signal, so you can enjoy a smooth online experience, whether you're on a video call or streaming your favourite show. Our commitment to quality means you get a reliable connection, even in areas where traditional broadband services falter.
2. Speed that keeps you ahead
Fast broadband for every need
With speeds of up to 1 GB available, our broadband is tailored to support everything you do online. From quick email checks to downloading large files, we make sure you've got the speed you need. And it's not just about peak speeds; we focus on consistent performance, ensuring your internet keeps up with your pace, any time of the day. This is welcome news for employees working remotely. A CISCO survey of 60,000 employees in 30 countries found that 75% of workers believe an improvement in broadband services is needed to support hybrid working.
No more buffering interruptions
We know there's nothing more annoying than a video that won't load or a dropped connection during an online game. Our consistent speeds put an end to those worries, keeping you connected and buffer-free. So, whether you're in the middle of a webinar or catching up on the latest online series, your experience will be smooth sailing.
3. Reliability you can trust
Always-on connection
Our network is monitored and maintained to ensure it's always up and running. We know you rely on your internet for daily tasks, and we take that responsibility seriously. Our proactive approach to maintenance means we often resolve potential issues before they affect your service.
Unlimited broadband without compromises
With our service, 'unlimited' means just that. You won't find any hidden caps or slowdowns here – just smooth, uninterrupted internet use, all day, every day. This allows you to plan your online activities without the worry of exceeding data limits or experiencing throttled speeds.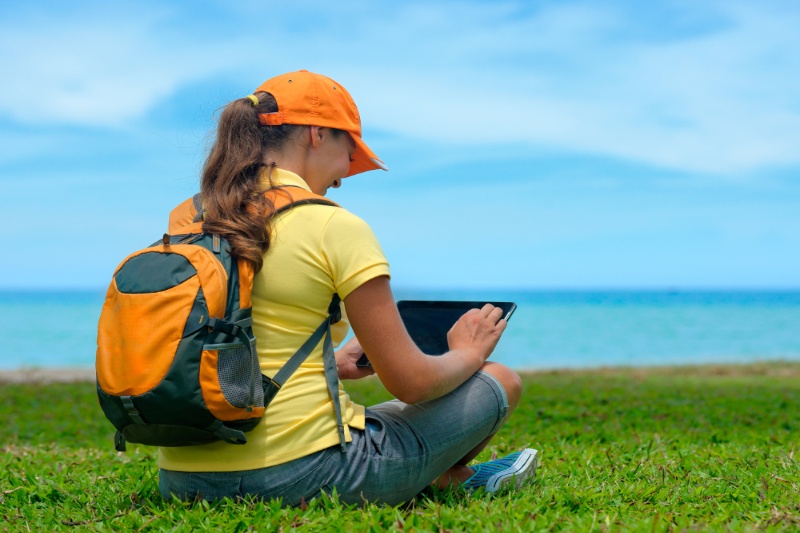 4. Exceptional customer service
A team that truly cares
Our customer service isn't just a call centre; it's a team of real people who genuinely care about keeping you connected. We're here to help with any questions or issues, big or small. Our team members are trained to not only resolve issues but to understand your individual needs, ensuring a service that feels personal and attentive.
Resolving issues with a personal touch
When you call us with a problem, you'll get a solution tailored to you. We pride ourselves on resolving issues quickly and keeping you in the loop every step of the way. Our customer support goes beyond the basics; we strive to provide peace of mind, knowing that any disruption will be handled swiftly and effectively.
5. Tailored for the Irish rural lifestyle
Understanding rural challenges
We get it – living in a rural area comes with its own set of challenges, especially when it comes to internet connectivity. That's why our services are specifically designed to meet these challenges head-on. We're constantly innovating and adapting our services to ensure that rural customers receive the same quality of internet as urban areas.
A 100% Irish-owned solution
We're proud to be a local, Irish-owned company. We understand the community because we're part of it, and that's reflected in the service we provide.
Wireless Connect – simply the best of all Internet providers In rural Ireland
There's no doubt that living rurally has its challenges but lack of connectivity shouldn't be one of them. Whether you're a homeowner, student or remote worker, having access to reliable and fast home broadband is essential for staying connected.
At Wireless Connect, we're committed to providing a Home Broadband service that's as straightforward and dependable as we are. For an internet connection that keeps pace with your life, without the fuss, we're here for you. We understand the challenges of living rurally, which is why we stay one step ahead with our technology to ensure everyone has access to reliable broadband.
Choose us for your home broadband and join the many satisfied customers who've already made the switch.
If you'd like to know more about our services and the latest developments in connectivity, make sure to check out our blog and resources page.