When it comes to selecting from internet providers in Laois, customers haven't had the widest range of options to choose from, nor much reliability in terms of connection and speed.
But reliable connectivity is essential for homeowners, remote workers, gamers and many other internet users, whether in the heart of a large city or the remotest of rural areas. Slow speeds, frequent outages and general connection limitations can hinder productivity, reduce opportunities and generally impact daily life.
This is where we at Wireless Connect, the superior internet provider for rural Ireland, stand out.
With our commitment to delivering fast and dependable broadband, we can offer tailored solutions designed to meet the unique needs of residents in rural Irish areas, so read on to see how we can be the internet provider you need in Laois and nearby counties.
The importance of choosing the right Internet providers in Laois
Selecting the right internet provider is crucial for a seamless online experience. Whether it's for working from home, streaming movies, or engaging in online gaming, a reliable and fast broadband connection can make a significant difference to a variety of daily tasks.
Selecting the right provider yields benefits such as:
Improved work productivity
Fast and consistent broadband allows remote workers to perform their tasks efficiently, without disruptions or delay.
Enhanced entertainment experiences
Streaming movies and TV shows in high definition, and enjoying uninterrupted online gaming sessions become a reality.
Smooth communication
Staying connected with friends and family through video calls and messaging platforms without interruptions or buffering is a key advantage to choosing the right internet provider.
The challenges of rural broadband in Laois
Residents of rural Laois often face challenges when it comes to internet connectivity as traditional internet providers often struggle to offer reliable and fast broadband services in remote areas such as this. Common issues that occur include:
Slow speeds
Rural areas are often underserved by traditional providers, resulting in sluggish internet speeds that can hamper productivity and entertainment.
Limited availability
Some areas in Laois may have limited options for internet providers, restricting choices for residents.
Frequent outages
Unreliable connections and frequent outages can disrupt work and leisure activities, causing frustration and inconvenience.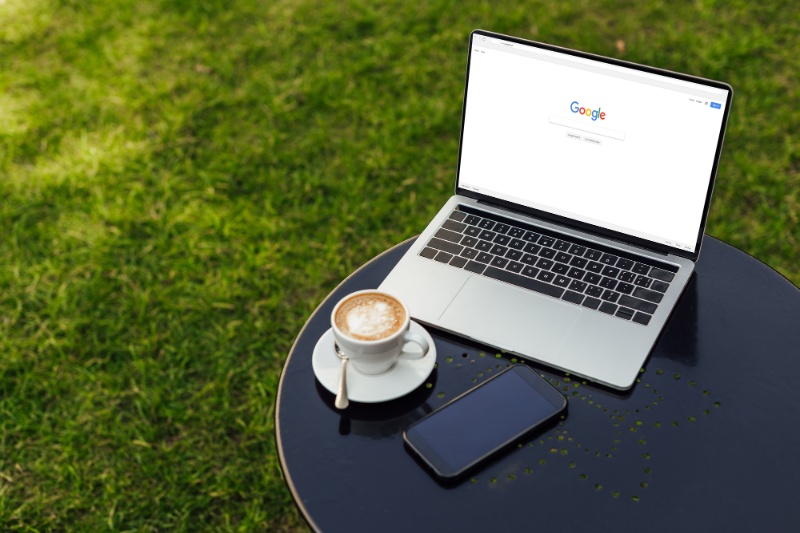 Why Wireless Connect stands out among Internet providers in Laois
We stand out as the preferred internet provider in Laois for a reason. We recognised the challenges that homes and businesses in rural Ireland were facing and that's why we took matters into our own hands and built our own infrastructure.
By doing so, we can now confidently stand over our broadband services and guarantee the quality of the WiFi connection throughout your home and business.
This is what you get when you choose Wireless Connect as your internet provider in Laois:
Superior reliability
Our self-owned, purpose-built infrastructure ensures a stable and consistent broadband connection, even in the most remote areas of Laois.
Fast and consistent speeds
Enjoy high-speed internet of up to 100mbps that supports demanding activities such as streaming, gaming, and remote work.
Tailored solutions
A choice of bespoke packages designed to cater to individual requirements.
Exceptional customer service and support
Beyond providing reliable broadband, we are committed to delivering exceptional customer service. Our knowledgeable and friendly support team is always ready to assist customers with any queries or technical issues.
Seamless installation and setup process
We also ensure a smooth and hassle-free installation process. Our professional installation team possess the expertise to set up broadband connections efficiently, minimising disruption and providing a quick turnaround time, allowing you to enjoy high-speed internet without delay.
Your search for reliable Internet providers in Laois ends with us
If you are searching for the perfect Internet provider for your needs in Laois your search ends here.
At Wireless Connect, we stand head and shoulders above the others. We are dedicated to delivering fast and reliable broadband and a superior internet experience for homeowners, remote workers, and gamers in rural areas. No more slow speeds or downtime. Choose Wireless Connect as your preferred internet provider in Laois and unlock the full potential of your online activities.
So, take control of your internet experience and revolutionise the way you connect with the world. Get in touch with us today to discuss your broadband options and how our high-speed internet solutions can transform your rural home or business.
Also, don't forget to take a moment to check out our new blog and resources page to find out more about how Wireless Connect is bringing reliable internet to the remotest corners of Ireland.